Yeah. You know what happens in the final week. A lot of games don't matter, so teams have to study what the Jets and Lions do all season instead of competing.
I was 10-6 (again) against the spread this week (97-63-2 last eleven weeks) in my ongoing quest to make you richer than a periodontist. If only you would listen. I can't help it if you hate money and fun as much as public school math teachers.
I liked how the Jets had a 14-point lead on the Bucs late in the third quarter, plus the bonus gift of Antonio Brown deciding that was the right moment to audition for the next Magic Mike movie. Then Brady just smiled at them like Joey on Friends.
At what point did Jet fans know they lost? Was it before or after they arrived at the stadium? Did they have a good time? Were they just happy to be out of the house?
Speaking of good times, Week Eighteen is here! Let's roll!
CHIEFS (-10) AT BRONCOS
Costly loss for the Chiefs. But when you lose a big game to the Bengals it should be costly. KC players all should have had to leave the field like Antonio Brown, shirtless and looking for a ride home.
Now they have to play hard Saturday. Well, it's the Broncos, so not that hard. But still. Saturday was supposed to be a mental wellness day for them. They had their coloring books ready and everything.
But should the Broncos somehow win… nothing really changes. So, yeah.
Chiefs are the pick. Because no one wants to win the AFC until Tom Brady retires.
---
COWBOYS (-7) AT EAGLES
Not much on the line here since both are already in the playoffs. Both teams will likely spend most of the time trying to figure out if winning is really in their best interest. Like every troubled relationship at couples game night.
The Cowboys don't want the Eagles to get any funny ideas though. Like that they can beat Dallas when it matters, or help Troy Aikman's face meet a blueberry pie.
Cowboys are the pick. Because it's no fun if they go into the playoffs expecting to lose. Like the Eagles.
---
PACKERS (-2.5) AT LIONS
I don't expect the Packers to even attempt to win this game. This normally is Detroit's strategy, so the Lions might have to try something else. Maybe a butt fumble?
It's what the Jets would have wanted.
This could actually be a very competitive game because once the Packers rest all their good players they'll basically be the Lions (minus the raging stench of failure.)
Lions plus points here. Because they want to say they won the last game of the season to impress dance club girls who don't follow football.
If Detroit had dance clubs.
Or girls.
---
COLTS (-15.5) AT JAGUARS
See now here, the Colts have to win to secure a playoff spot, so they gotta ball.
The Jags could be spoilers, but they'd have to be capable of not losing by 40, so yeah, not so much. Sadly, the Jags won't be in the next few Schectman Reports as they are deep in the red and thus disqualified from Final Jeopardy.
Too bad, because they own this category. The answer is: "NFL team that hired and fired Urban Meyer in what felt like the same breath."
Still, Meyer exits tied for the third-most wins in franchise history.
Colts are the pick. Because they just realized they're not as good as they thought they were. Like everyone who won American Idol after Kelly Clarkson.
---
FOOTBALL TEAM (-6.5) AT GIANTS
So much for my New Year's resolution to stop using the throw-up emoji. I made it two days. One better than last year! I see big things for me in '23.
Can we talk about something besides this game? Anything. Does anyone have a good colonoscopy story?
Washington is the pick. Because if you're betting (or worse, watching) this game, your wife has rightfully taken another lover. Not mine though. She just goes out with one of her girlfriends, named Patrick.
---
BEARS (+2.5) AT VIKINGS
So my choices are Team Kirk Cousins or the Bears in a meaningless game? I know, I know, technically all games with Team Kirk Cousins or the Bears are meaningless games.
It's a no-win scenario. Like calling customer service. Or farting when you're by yourself.
I'll take the Bears. Because they seem really mad lately, for no real reason. I like that. It reminds me of couples game night.
---
PANTHERS (+8) AT BUCCANEERS
The Bucs will probably rest starters, and they stink at covering even when they don't. But it's just a seeding game for them.
Although if winning or losing helps them avoid the Saints, they should do that. It's not a good match. Like Pete Davidson and Ariana Grande, or Pete Davidson and anyone.
But the other team is the Panthers. So…
Rough start to '22. But it'll turn around. You'll see.
I'll take the Bucs. Because that sounds like a bucket. Which is what I need.
---
PATRIOTS (-6.5) AT DOLPHINS
The Pats have to try to win just in case Buffalo stumbles because the division is on the line. Unfortunately for them, the Bills get the Jets this week, so the Pats will be sending each other a lot of throw-up emojis.
The Dolphins can't even play spoiler here because it won't matter what they do and they know it. Which is the same reason their game-plan for the Titans last week was just a throw-up emoji.
Oh come on, it's Week Eighteen, folks! They're stretching this thing out longer than Netflix is with Stranger Things. Didn't that show start like ten years ago? The kids are 38 now. Is Season 4 about their 401k plan?
Patriots are the pick. Because New England needs playoff momentum. And maybe one more Dunkin' Donuts between the one on the corner and the one in your yard.
Also, the Dolphins are awful.
---
SAINTS (-4.5) AT FALCONS
Everyone seems to be counting the Saints out, but that's a mistake. They might make the playoffs. That's when you should count them out. Like the Chargers.
Matt Ryan was beating Buffalo at halftime last week, the playoffs were within reach! So he scored 0 second-half points to ensure the defeat that eliminated the Falcons from contention. Whew. Close call!
Matt Ryan does whatever it takes to avoid Playoff Tom Brady. His backup plan involved Tonya Harding taking out his knee with a lead pipe.
Saints are the pick. Because that keeps things interesting. Like when your wife admits Margot Robbie is hot enough for a three-way.
---
TITANS (-10.5) AT TEXANS
I have reservations about Tennessee. Also, I'm not sold on the Titans. (That joke was sent in by middle school student Jake Farmer of Waterford, Connecticut. Thanks, Jake!)
Sure, now that they're the #1 seed, everyone is jumping on the Titan train. But the entire AFC is a bigger train wreck than Amy Schumer.
The Titans aren't special. They got the #1 seed by default. De fault of the Chiefs (thanks again, Jake! And I'm almost done with your pre-algebra homework.)
Titans are the pick. Because they're the #1 seed in the entire AFC! Haven't you been paying attention??
---
STEELERS (+5.5) AT RAVENS
The Steelers are staggering to the finish line, still alive, trying to turn Ben Roethlisberger into Deadpool before he retires.
The Ravens have lost five in a row, mostly by one point. And now they have about a one percent chance of making the playoffs, so it all worked out. This. This is why people teach public school math.
I'll go with the Steelers. Because how can this not be a one-point game either way? Also, it's funnier if they win and still don't get in because of that tie with the Lions.
---
JETS (+16.5) AT BILLS
The only thing the Jets can really spoil here is your appetite. But they do that every week anyway.
It's a lot of points. And the Jets just covered against Tampa Bay. But that's how they get you.
Look, if you wanna go with the Jets and the points, you gotta ask yourself one question… Do I feel lucky?
I do! Jets are the pick!
Because how can they not lose by less than a kajillion points? I mean, besides the fact that they lost to this same Bills team by 28 in November at home. Besides that. Got anything else? Didn't think so.
---
BENGALS (+3) AT BROWNS
Ugh. The Bengals have nothing to play for and the Browns are a disgrace to both the city of Cleveland and the color brown. Neither of which is easy to disgrace after 5,000 years of being what they are.
Props to Cincy for the huge win over the Chiefs though. It was like when Daniel LaRusso beat Johnny Lawrence after learning karate from a 90-year-old maintenance man in six weeks, except that seems more plausible in real life.
Now they're both 53 on Netflix's Cobra Kai and it's just weird. How is this story not over? Is The Goonies adventure still playing out on Hulu and no one told me?
Bengals are the pick. Because like Celine Dion, their heart will go on.
And that's John Cena for some reason.
---
49ERS (+4) AT RAMS
Aha, a meaningful game for both teams! If the Rams lose it'll be seven in a row to the Niners. And then they might have to play them again next week. Maybe every week. It's the NFL episode of Black Mirror.
All we know for sure is that for some reason the Rams can't beat the Niners. But it totally has nothing to do with that hex Jimmy G's porn star girlfriend put on LA in her last movie, Ball Girl 2: Curse of the Golden Helmet.
I'll go Niners. Because the NFL gives people what they love. An excuse to order pizza.
---
SEATTLE (+6.5) AT CARDINALS
Because of the extra game this year, Pete Carroll gets to finish 6-11 instead of 6-10. It's sort of the same indignity as when the other team wins with a touchdown as the clock expires, but the losers have to come back out for a meaningless extra point.
Yeah, it's way more fun than it should be. Like watching a goat make a mockery of the Australian legal system.
Cardinals are the pick. Because if Kyler Murray wants to be the GOAT, he has to wear that hat.
---
CHARGERS (-3) AT RAIDERS
This is actually the first playoff game. Or "play-in" as you like to say. Either way, it's win or go home time! Or as the Jets call it, Week Three!
The good news for the Raiders is that some of their players should be out on bail in time for this game. The bad news is there's still time for more arrests before kickoff.
The Chargers have to figure out the most painful way to go here. A gut-wrenching loss now, or later?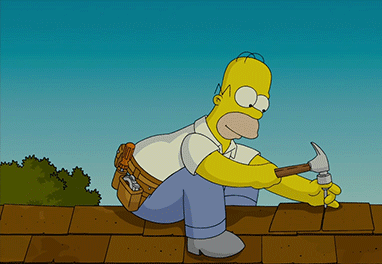 I say later! Chargers are the pick. Because they know how to do pain right and I trust them. They don't tell you how to do your job do they?
---
And that does it for Week Eighteen and the regular season!
As always, thanks for playing!