Well, the Super Bowl is over and now we have to find other things to do, like sign divorce papers. Also, after I told the NFL it looked a little too WWE in trotting out Michael Buffer for kickoffs, they promptly switched to Dwayne "The Rock" Johnson for the Super Bowl. So, yeah, much better!
There's still a lot to talk about in the offseason though. The NFL makes sure of that. At least 12 Raiders will be arrested over the next 7 months, and Antonio Brown will replace Whoopi Goldberg on The View.
But the biggest news is Tom Brady walking away. You know, to spend more time doing family game nights with his kids. Which will go about as well as it did for Death in Bill & Ted's Bogus Journey.
It won't take long for him to discover that it's hard to fill a Super Bowl-sized void with Clue and Twister. Yes, he'll have fun for a while, and maybe he'll even take a whole year off. But he's not done. Michael Jordan tried to walk away from hoops twice. The second time left him desperate enough to start playing for the Wizards at age 38.
Speaking of wizards, Brett Favre looked like one by the time he finally let go for good.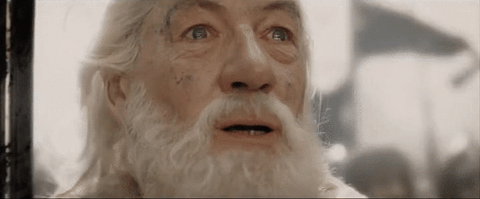 Brady does not like the way it ended. He had the Rams on the ropes, even with a crippled team. If the right opportunity presents itself this year or next, Brady will be back. Where will he play, you ask? Let's look at the current possibilities!
TAMPA BAY BUCCANEERS
There's truth to the rumor that Brady was souring on coach Bruce Arians. Why? Because when Brady comes all the way back from 27-3 in the playoffs, you don't let Cooper Kupp run free with 30 seconds left in the game. If Van Jefferson catches a deep ball with his helmet to beat you, so be it. But a lapse like that at that point in the game shines the spotlight on your deer-in-headlights head coach:
I don't see Brady playing for Muppet Arians again. Cookie Monster would be an upgrade.
NEW ENGLAND PATRIOTS
It won't happen. Pats fans would love it, but they have Mac Jones now, and Belichick doesn't go all-in, even for Brady. But Belichick wouldn't have let Cooper Kupp run free, and Brady knows it.
Situational football. Clearly a Muppet Arians specialty.
But Brady isn't going back to New England. Except to finally eat Dunkin' Donuts and not get what the big deal is.
TENNESSEE TITANS
Maybe. They have a lot of the pieces in place and Brady likes coach Mike Vrable.
That's all I got. This feels like the Jordan scenario with the Wizards. If you're that desperate and just can't stay dead. Or stomach another Netflix original.
It's a maybe. After like the twenty-fifth time Brady loses at Clue.
PITTSBURGH STEELERS
Just for the fun of retiring with Ben Roethlisberger, and then un-retiring to replace him.
Although it's almost as good that currently, they'll enter the Hall Of Fame at the same time. Enjoy your special day, Ben!
Brady isn't going to the Steelers. He likes humiliating them too much. In a good way.
Plus they stink.
GREEN BAY PACKERS
IF Aaron Rodgers moves on, this would be awesome. How would those MVP voters feel if Brady goes and wins a Super Bowl with the same team Rodgers just failed to do so with?
Then again, it's not like Brady ever carries a grudge. I'm sure being the 199th pick in the draft 22 years ago had nothing to do with him naming his new film company 199 Productions. Or that shirt he wore.
I don't see him going to Green Bay. But can someone please disrespect him enough that he does? Please??
SAN FRANCISCO 49ERS
Destiny. His childhood team. Brady admitted he was pissed that a certain team didn't want him a couple of years ago. Guess what team? If the Niners are smart, they are already begging 199 to come to save them.
This team wins the Super Bowl if they have Brady next season.
And he knows it.
But Jenga sounds good too, Tom.
As always, thanks for playing!